Are You Ready For The Storm?
As many of you may already be aware, severe weather warnings have been issued for Houston and the surrounding areas due to Hurricane Harvey, with a projected onset of conditions Friday evening.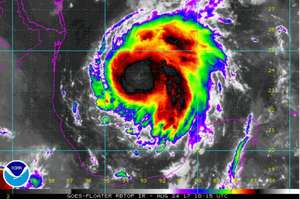 We are doing out part to keep Houston's LGBTQ community safe, as well as informed on how these weather conditions will impact the activities here in our Community Center and with other events planned for this weekend.
Stay safe and be smart!
Make sure you are prepared for the storm's affects on you, your home, loved ones & pets. Click here to see Hurricane Basics provided by ready.gov.
---
Community Center Renters & Guests: 
The Community Center will still be open to all who have reserved spaces for events this weekend. If you would like to cancel your event due to inclement weather and avoid paying the fee, please let us know no later than one hour before your event. Weekend event hosts: Please let us know by Friday morning if you plan to cancel. You may call Don'L Nicol at 713-800-0875 or email at dnicol@montrosecenter.org to do so.
---
Hatch Youth Participants: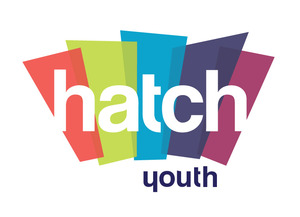 Our Hatch Youth Drop-In Meeting will be canceled for tonight, Friday, August 26
and 
Sunday, August 27. We plan to be back to our regular schedule by Tuesday, August 29.
---
SPRY Diner & Book Club Participants: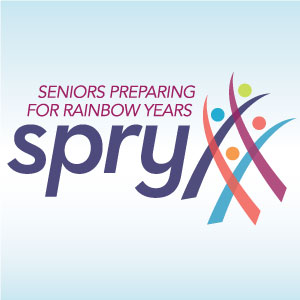 The SPRY Diner will be open tomorrow from 9am to 1pm as regularly scheduled, but the SPRY Book Club will be canceled for the afternoon.
---
For all Kindred Spirits Celebration Dance Ticket Holders & Those Planning to Register: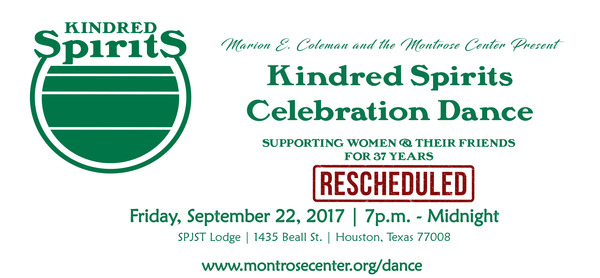 Due to the severe weather we're expecting this weekend, we've rescheduled the Kindred Spirits Celebration Dance to FRIDAY, September 22.
Your reservation will transfer to the new date.
If you have any questions, please contact Meleah at (713) 800-0875.
If you would like to register to attend on the new date or donate, click here!
FRIDAY, September 22
7p-Midnight
SPJST Lodge, 1435 Beall Street
---
For more questions about our storm preparations or any further postponements, please call our main line at 713-529-0037.
Most importantly, stay safe! Love, The Montrose Center