Social Distancing During COVID-19
"Social distancing." You've probably heard and seen it everywhere as health experts urge Americans to observe it in an effort to control the COVID-19 pandemic. It involves keeping at least six feet away from other people and staying home if at all possible. As we all work together to "flatten the curve," you might be worried or anxious about how to practice social distancing while still maintaining relationships with your friends and family and keeping up with your mental health. We've got you covered with these helpful tips!
1) "Social distancing?" Think "physical distancing."
Don't think that you can't be social! Check in with your chosen family: have dinner over Skype, schedule a virtual brunch with Google Hangouts, host a watch party with Netflix Party. Get creative! Now is the time to explore different ways to stay (virtually) connected with your loved ones.
Photo: The Gender Spectrum Collection
2) Move. Move! MOVE!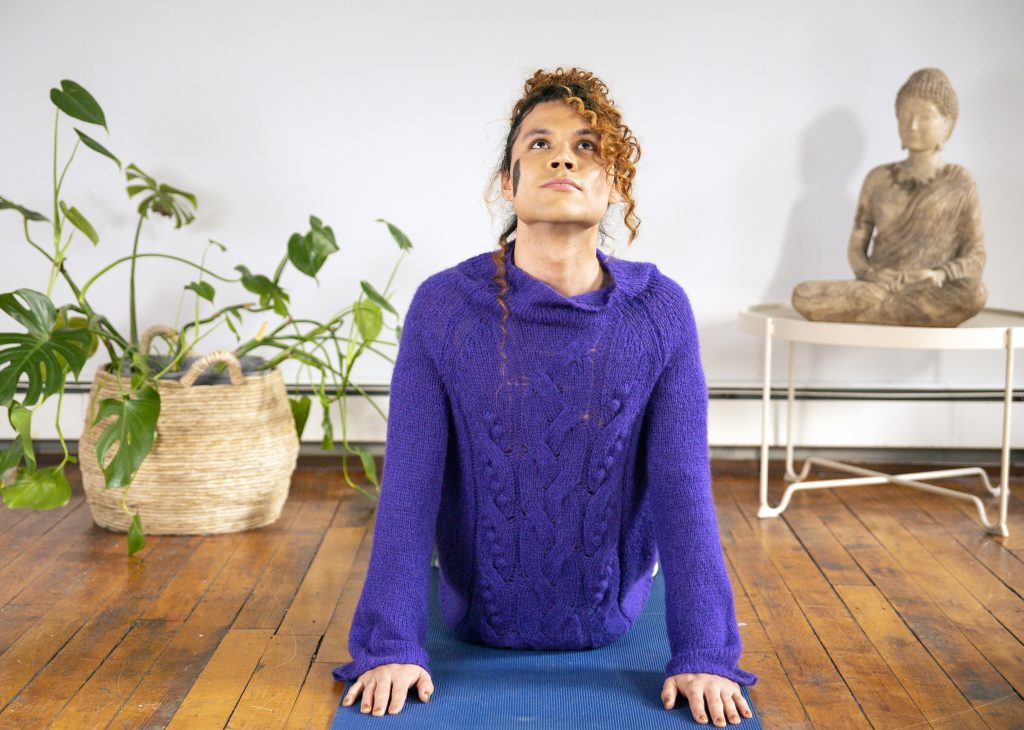 Take a walk, do some yoga, pop on a playlist and dance. Even just taking the time to stretch is enough; do what's best for you. If you find yourself growing restless, some movement will help you recenter yourself.
Photo: The Gender Spectrum Collection
3) Be courteous and patient with others (and yourself).
Stress, anxiety, and tensions are going to be higher during this time, meaning arguments are more likely to happen. Conflicts are natural, so work to resolve differences peacefully.
Photo: The Gender Spectrum Collection
4) Watch your consumption.
We tend to gravitate towards the snacks, coffee, and soda when spending time at home. You don't want to run out of your goodies too soon, and you definitely don't want to sit at home drinking coffee all day. Keep some water close by to help fight the snacking urges.
Photo: cottonbro
5) Keep up with your hygiene and change your clothes!
No reason to be funky! Not saying that you have to wear pants for your online Zoom meetings, but there are benefits to making the physical change to get ready to work (even if working from home).
Photo: The Gender Spectrum Collection
5) Give yourself the space you need.
Working from home can feel… "off." To help with the adjustment, dedicate a space for you to do your work. Any place in your home is adequate, as long as it is not the place that you usually rest.
Photo: Andrea Piacquadio
6) Think about something else.
You're allowed to think about things other than social distancing. Get lost in a book, catch up things you haven't had time for, or watch something calming, interesting, or cute online.
Photo: Andrea Piacquadio
---
What are some of the things you're doing while practicing social distancing? Let us know in the comments below!